Build your future at Archways Healing College
Industrial NetMedia was pleased to work with Archways Healing College to develop a brand new website for the school, where students learn the art and science of massage therapy and reflexology, through a combination of 'hands-on' practical lessons, lectures and seminars.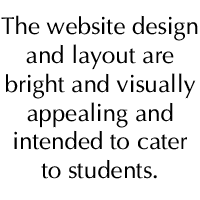 Archways founder Barb Carlyon is a certified Registered Massage Therapist and Reflexology instructor.
She opened Archways School of Reflexology in 1988, changing the name to Archways Healing College in 2002 when Massage Therapy and other courses were added to the existing programs.
The school offers one- and two-year diploma programs in Reflexology and Massage Therapy, as well as continuing education classes so students can upgrade or maintain their certification.
The new Archways website is bright and visually appealing.
The design and layout are intended to cater to students and make it easy for them to learn about the school and the available programs and courses, as well as accessing other necessary information.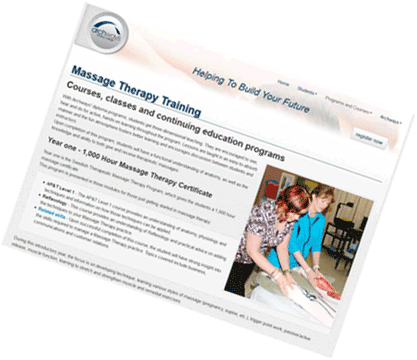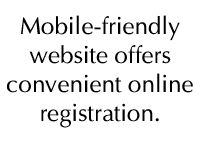 Students can also register for their preferred program or classes online, directly through the website.
It was important to Carlyon that the website be designed to work well on mobile devices since a growing number of students access the Internet through their phones much of the time.
The convenient calendar shows the college's entire schedule of classes at a glance.
The college continues to grow, always adjusting course offerings to meet the needs of the students.
Mobile Massage and Reflexology training options were recently added to allow students to receive one-on-one instruction in their own homes.
To learn more about Archways Healing College, visit the new website at www.archwayshealingcollege.com
---