High Quality Business Cards
Business Cards That Make a Statement
CONTACT US WITH YOUR BUSINESS CARD AND BRANDING NEEDS

Business Card Specifications & Features:
Dimensions - 3.5" X 2" | Minimum Order - 250 cards | Custom Design - Available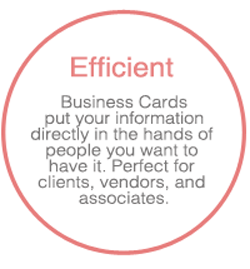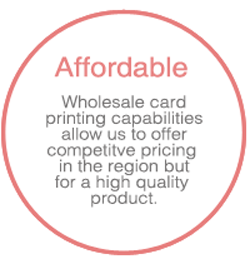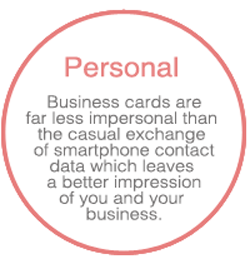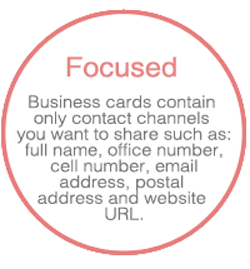 A Card for Every Budget and Purpose
 

Basic Business Cards
Paper: 14PT Gloss
Coating: No Coating
Good quality at a fair price. 
Our most affordable option; better quality competitively priced.

Matte Finish
Paper: 16PT Gloss 
Coating: Matte Finish
A matte finish leaves a sophisticated first impression.
Elegance and smoothness.

High Gloss
Paper: 16PT Gloss
Coating: High Gloss UV
Rounded corners available
A super shiny, eye-catching finish.
 
---

Silk Laminated
Paper: 16PT with laminate
Coating: Laminated Matte
Rounded corners available
Silky finish adds beauty and durability.
 

Aqueous Finish
Paper: 16PT Gloss 
Coating: AQ
Rounded corners available
Our most popular finish has a semi-gloss look.

UV Matte
Paper: 16PT with laminate
Coating: Matte lamination with Spot UV capability
Spot UV feature lets you highlight content.
---
Business Card Design Tips
Don't crowd the canvas. Space is limited so only include the most important points; usually just contact information and a "tagline"
Don't use the entire card but leave a "bleed" area 3 to 5 mm from the edges.
Don't choose a font too small, too thick, too fancy or too thin for legibility purposes.
Do use color wisely to highlight details
Do be creative but straying too far from accepted norms for size and shape means your card won't fit standard holders, card files, etc.