All About Us: Industrial NetMedia and the INM Advantage
Why Should I Choose INM
for my Web Needs?
The personal touch

You are important to us. Our success wouldn't be possible without you and we know it! We pride ourselves on having great customer support, if you call we answer. There's even an open-door policy so you're free to come down when you'd like.

Strength in numbers

We're a Team Company

It is true that freelancers can be cheaper... but cheaper isn't necessarily better. We are a mid-sized company of professionals that bring their own area of expertise to our table. By teaming them together we're confident our products, services and advice are in your best interest. We are able to take on new projects knowing we are able to produce a quality project on-time and on budget.

Years of experience

We've been around a while, we're not going anywhere

Industrial NetMedia has been around for 10+ years and has been slowly growing the whole time. There is multiple decades of experience in these walls, we'd like to think we know what we're doing.

And many other reasons

(just ask us or our clients)
I'm convinced, let's get started »
We are Proud to be a part of
Our Community
INM is an active member in Leduc's community and we like it that way. As a way of helping, we continually offer a 20% discount to local charities and non-profit organizations.
We are more than just discounts though, we like to give back too. We love Leduc and want to do what we can to help keep it growing. You can find some of us at community and business functions as well as bigger events like the Black Gold Rodeo.
Find out more about our community involvement »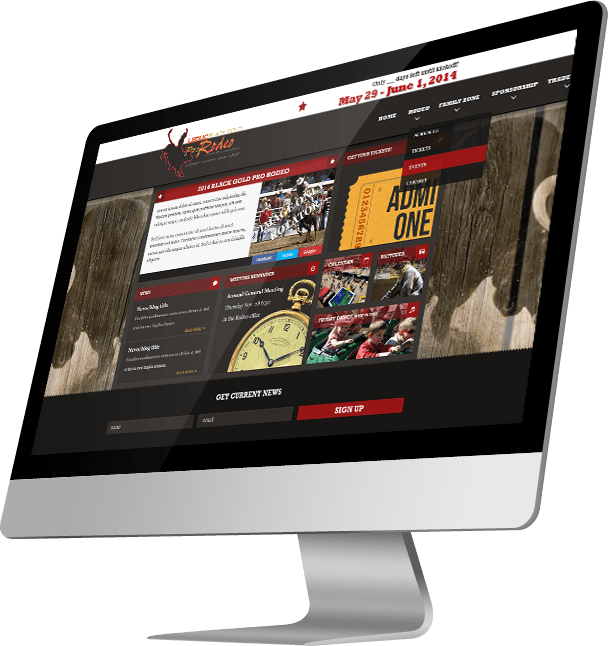 Our Blog
Interested in learning about the web, our company, the latest changes to Facebook or Google? Read and subscribe to our blog to learn about these topics and much more.
Our Process
Some people think you just slap together some pictures & text and magically end up with a website... we could do it that way but prefer our method. Want to see?