sOFTWARE Products
FOR YOUR BUSINESS
Here is a list of Products Industrial NetMedia has Developed
Professionally designed business software designed to make your life easier.

Manage your business with online database programming solutions.
HR Director is an affordable, easy-to-learn suite of applications created on the principle of simplicity.
ShiftShaper is the perfect staff scheduling application. 
SafetySpot is the go-to place for all your staff safety training.
EZTickets.ca allows you to sell tickets to your event with ease. 
Site Builder Tools makes editing your website simple.
E-Store Director offers a great way to sell your products online. 
Membership Director brings so many ways to connect with your members. 

Is your human resources management system slow and difficult to work with? Manage your employees from hire to retire. Get ready to be excited once again about what Human Resources software can do for you. HR Director is an affordable, suite of applications created on the principle of simplicity.

How can you keep your shifts fully staffed, manage employee schedules and comply with union rules? ShiftShaper is the solution for the HR Manager who spends too much time dealing with employee scheduling conflicts, time off requests and rescue scheduling.

SafetySpot creates online health and safety
training programs for employees in any industry. Provide course online for your employees and mange those courses with our powerful CBT. You can track employee progress and create reports. Empower them to be better employees.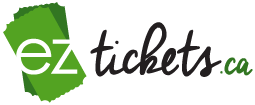 eztickets.ca makes selling event tickets easy!
This Industrial NetMedia product was created
with the customer in mind. Offering tickets sales for small or large events with many features to accommodate your function.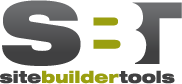 WEBSITE BUILDING TOOLS
With SiteBuilder Tools, if you can use a word processor, you can be a webmaster! SBT is a powerful, user friendly Content Management System, created for those who are not familiar with computer programming! Put your firm on the map by harnessing your online presence. Improve your brand.

SELL YOUR PRODUCTS ONLINE
If you have products to sell online, we have a
solution for you. It can be as simple as paypal
buttons on your existing website or as complex as hosting an entire store of products. Depending on your volume of sales, we can help you put your products online.

MEMBERSHIP MANAGEMENT
A powerful Membership Management System.
Includes a Membership Directory, Job Board, Member Application, Invoicing, Reporting,
eStore, Advertising and Notifications. Keep your members at the tips of your fingers. Give them the Member Benefits and generate additional revenue.