CWC Ironhand Drilling
Ironhand Drilling is an ideal example of what can be accomplished when a client that knows exactly what they need, joins forces with a company that has a core understanding of those needs and can bring them to fruition. Ironhand Drilling's website is dynamic, informative and intuitively functional. Designed as much to advertise their drilling company as it is to attract new employees, the site highlights all the features and benefits the company has in play and makes for an effective recruitment tool. Ironhand has also taken their relationship with Industrial NetMedia farther by adopting INM's proprietary and exclusive Human Resource software known in the industry as HR Director. Visit their site to see what a website built for the rigors of Alberta's oil and gas industry should look like.
Project Features:
Professional Website Logo Design
Homepage Image Rotator
Scrolling Marquee
Lead Capture anchor with fully integrated application form
HR Director HRMS system integrated for application processing and onboarding
INM's Sitebuilder Tools, Content Management System 
 
Application Development
Human Resource Management System (HRMS) - HR Director
Asset Management Tracking and Integration into one system
Time Sheet Management and integration into Sage 50 for payroll
Employee Application integration with website and HRMS for smooth hiring transition.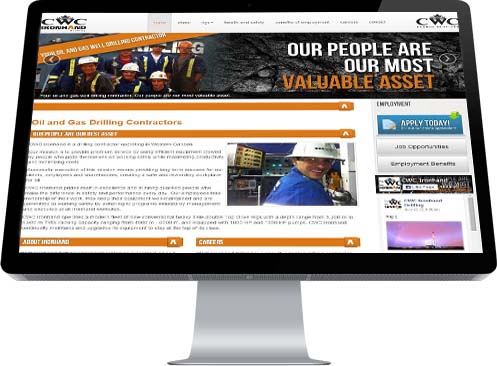 ---
---