McLean and McLean Custom Homes
McLean and McLean Custom Builders in Leduc were interested in having a website built to showcase their portfolio of beautiful homes they have constructed for their clients. The wanted to have their company name styled into the design to make it more memorable to stand apart from their competitors. 
Using the Scottish heritage their surnames suggest, various-coloured tartans were employed to give the company the linkage they were looking for. As well, the website had to be image-rich as a way to promote their new home construction legacy. 
Project Details:
Multi-image, interactive Home Page 

Colourful Home Page header image carousel with prominent slogan, phone number and call to action
Multiple intra-links for simple site navigation from the Home Page
Sidebar with intra-links to the gallery, home specifications and home portfolio
Phto gallery featiring previous custom built home projects to their credit
a visually stunning contact page
INM's Sitebuilder Tools, Content Management System with one-on-one training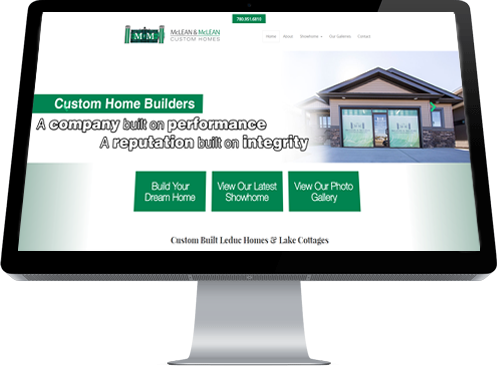 ---
---