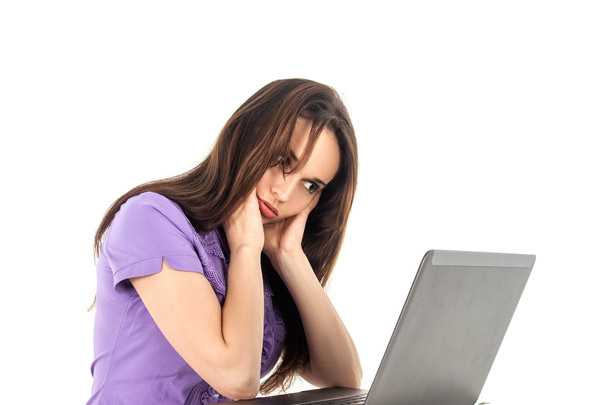 The Folly of a Free Website
Is it free if it costs you your sanity?
Wednesday, May 24, 2017
"When something online is free, you're not the customer, you're the product."
This sage warning is gaining a lot of currency lately as one company after another has begun to offer "free" websites. Obviously no business can exist for very long when their product is free, so how are all these companies managing to stay afloat? Simple. They are big on upselling a la carte website elements. Despite their promises in their ads, to end up with a website that projects the branding and market messaging you really want, (and your products need) is not going to be free.
So how does a "free" website work?
No surprise, "free" website companies aren't actually offering a ready-to-go website at no cost. The business model they use is known as "freemium" which means the basic unit they give away, let's use the chassis of a car as an example, is free or almost free. If you want the essential extras, however; such as tires, seats, a steering wheel and so forth; those extras are elements for which you must pay.
I knew there was a catch!
That's not the only way these companies make a buck. They also can, like so many other free offers on the Internet, be an opportunity for data-mining you and your business for information to be sold to the highest bidder. Information, particularly personal information which can be used to advertise at you more effectively, is actually a commodity in the new millennium. Even without this concerning reality, however, freemium sites lack many features of a professionally-developed website and won't fool anybody into thinking it's a professional design. Other than a few rare exceptions all amateur-designed websites look it.
Help! I'm getting the Freebie Jeebies!
And no wonder! Not only is your information in peril with a "free" website, but so is your brand. As a small company wanting to eventually become a big company, your brand is your bond. This unique brand is your reputation, your style and your public face all rolled into one. Playing at the role of "web designer" is playing with fire, if your skill set lies elsewhere. It is much better to contract the expertise you require than try the DIY route with a predictably unprofessional DIY look.
Yikes! Anything else I should know?
 Oh yeah. With a number of these freemium offers, you don't actually own your own domain name or, in fact, your website. Numerous online reports also suggest "free" web hosting companies are often guilty of taking sites down without warning or even losing client content. Additionally, with the thin margins which "free" web host firms must run in, security updates are few and far between, which means you are at a heightened risk for hack attacks and malware.
What's the alternative?
If you are serious about your business and your brand, you may wish to consider biting the bullet and paying for a professionally-designed website company like INM. Professional web design businesses can build you a fast loading, search engine friendly website which is easy to navigate and structured specifically to foster engagement with online visitors and convert them into paying customers. Isn't it better for you to stick with your strengths? Very few people excel at every skill required to build a dynamic website; skills such as an eye for images like graphic designers have, competency in effective, persuasive writing like content providers display, as well as other "creatives" schooled in layout, design, marketing and coding. If you're not great at all of these abilities, don't expect your "free" website to look professional. Let's not forget few business professionals like dealing with amateurs.
Conclusion: When it comes to "free" websites, you get what you pay for!