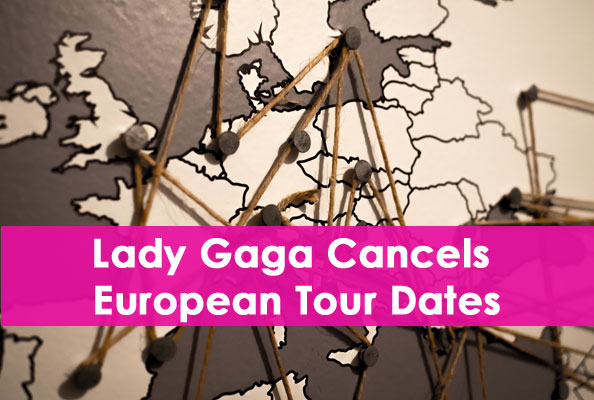 'Severe Pain' Cited for Cancelled Lady Gaga Euro Tour Dates
Monday, March 19, 2018
Music superstar, Lada Gaga has axed the final ten European dates from her "Joanne World Tour" due to pain from fibromyalgia. The disappointed singer cancelled shows in Paris, London and other major centers to "put myself and my wellbeing first."
"I'm so devastated I don't know how to describe it," said Lady Gaga. "All I know is that if I don't do this, I am not standing by the words or meaning of my music. My medical team is supporting the decision for me to recover at home."
Concert organizers Live Nation assured the public Gaga was receiving expert care. A spokesman for the company stated Lady Gaga's medical team is "working closely with her so she can continue to perform for her fans for years to come."
Live Nation added all ticket holders will be fully refunded for the cancelled shows. This was followed by a promise to her fans directly from the singer via Twitter, "I love this show more than anything and I love you, but this is beyond my control," she tweeted.
There is no word yet if the illness will put at risk Lady Gaga's 74 performance Las Vegas act slated for the MGM Park Theatre in 2018.