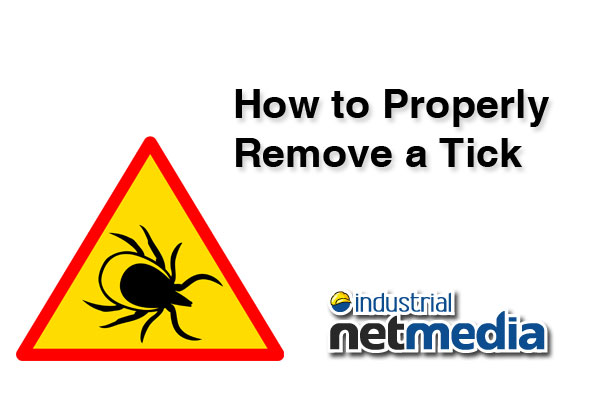 How to Properly Remove a Tick
The Last Thing You Want to do is Panic!
Monday, June 18, 2018
We love Summertime, but we despise ticks! You don't need to reside in concern. You can still enjoy being outdoors, but simply be sure to make use of bug spray on your skin as well as your clothing. The CDC recommends sprays which contain DEET, picaridin, IR3535, Oil of Lemon Eucalyptus (OLE), para-menthane-diol (PMD), or 2-undecanone. Also avoid strolling in high turf, as well as use lengthy socks, trousers, long-sleeves, and hats when you can. Check for ticks right away after being outside. Strip your clothing, throw them in the clothes dryer (the heat eliminates ticks!), as well as take a shower to wash off the ticks you can not see.
OK, so you did all that, as well as you still obtained a tick. If it's ingrained, the CDC states do these 4 points:.
Use fine-tipped tweezers to bring the tick as near to the skin's surface as possible.
Pull upwards with constant, even pressure. Don't bent or jerk the tick; this could create the mouth components to break short and also remain in the skin. If this happens, get rid of the mouth with the tweezers. If you are incapable to eliminate the mouth easily with clean tweezers, leave it alone and allow the skin to recover.
After getting rid of the tick, completely clean the bite location and your hands with rubbing alcohol or soap.
Never squash a tick with your fingers. Dispose of a tick by placing it in alcohol, positioning it in a secured bag/container, wrapping it tightly in tape, or flushing it down the toilet.
An additional thing you should do is draw a circle with a ballpoint pen around the bite area so you remember where it is and also can keep and eye out for irritability or breakout.
The CDC adds that you must stay clear of old "folklore remedies" such as applying nail polish, rubbing alcohol, fuel, or petroleum jelly to the tick. Don't try burning the tick with a match. Doing any of these put you at higher danger of creating a tick-borne condition because it makes the tick spit up the contagious saliva into your body. Nasty