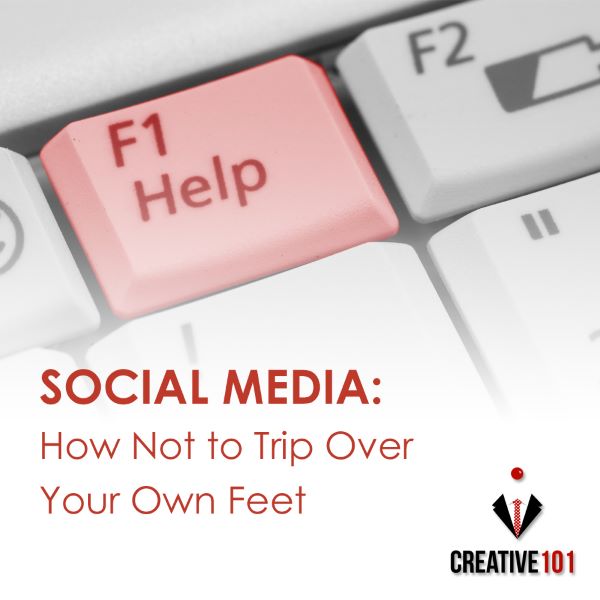 Social Media for Business
How to use it properly
Tuesday, June 04, 2019
How to make social media work for your business.
We had an awesome three days at the Leduc Black Gold Rodeo this past weekend. For those of you who didn't see us, we were set up in the Trade Fair, and spent a good portion of our time there fielding questions from small business owners about how they can perfect their online presence, and really get their message out more effectively. While the topics people wanted to ask about were widely varied, there were a few things that came up over and over again, and we thought we'd touch on a few of them, and share the discussions we had.
Probably the most common question over the whole weekend was some variation of "what am I doing wrong?". Almost exclusively, the question revolved around social media. Everyone understands its value, but few people really seem to understand how to make it work for them. There are a lot of 'unwritten rules' on the various platforms, and not everyone has a spare millennial kicking around to coach them. So while there are a million things you can do to get it right, there are a few things that can get it wrong very quickly, and undermine a lot of the hard work you've done.
Don't Annoy Your Audience
First things first, especially for a small business, is the golden rule: don't be irritating. Quality always trumps quantity on social media. We see this all the time from some retail businesses, but it can happen to anyone. We have seen nail salons, for instance, that post a photo of each client's nails when they're done, or car dealerships who post every new car they get on the lot, or even coffee shops who post every fancy coffee they serve, with a sea of hashtags in the description. This can mean, as many as a dozen very similar posts per hour, tagged for every community they serve. We saw one business who posted their logo, every hour on the hour, and their Instagram account was nothing more than 2,000 photos of their logo. That kind of thing makes people block your account, not follow you. If you just want to advertise, buy advertisements; social media should be a place to connect with your community, and find new people who might be interested. We can help with that.
Leave Your Family At Home
Secondly, just like your family probably tells you at the dinner table, keep your work life and personal life separate. A business account is not the spot for photos of your kid's birthday party, or your family reunion, or your fishing trip. They're interesting photos, and they're great to share, but they dilute your company's core message. You want people to know what you do at a glance, and understand why they should trust you. We saw a camping supply company who posted dozens of photos of their parents' wedding anniversary in a luxury hotel, and most of the comments from their audience were some variation of, "Did you post this by accident?". And of course, we can help keep that message consistent, and ensure your brand always looks its best online.
Talk With Your Audience
Thirdly, don't make it a one-way street; talk with your community, not at your community!. Use your business account to interact with your neighbours, fans and customers. "Like" other businesses' posts, leave comments, follow people. It's hard to expect people to interact with you if you don't reciprocate. It's a slow process, but it's one that pays dividends in the long run.
Want to know more? Did half of this article sound like a foreign language to you?
Give us a call at 780-739-5850, or drop us a note at info@creative101.ca.
We do have some millennials kicking around, and we're happy to loan them to you.