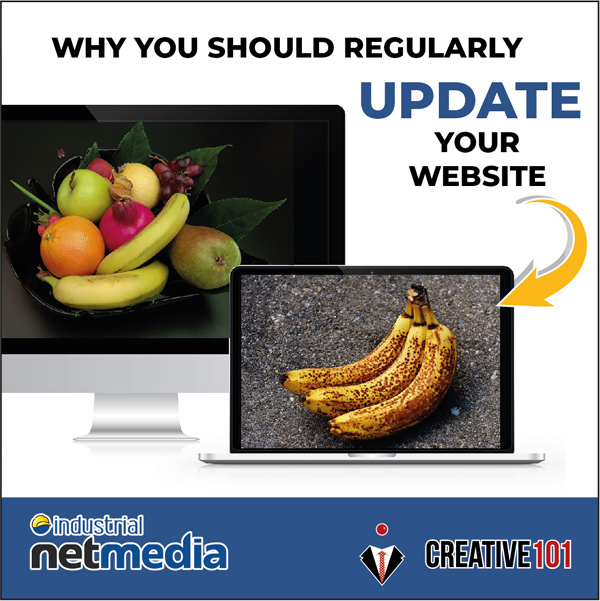 What does updating your website do for your business?
Take an aging site and give it new life!
Tuesday, June 16, 2020
Design for great content, as well as Visual Appeal!
Help that 'stale banana' look new again and add in some new 'fruits', while you're at it!
keep it fresh 
Your website is a representation of your business. Therefore, it needs to show the quality and value you put on your products or services. Keeping the elements and features up to date is also an important issue. Highlight what needs to be front and centre, as well as making it easy for your customers to navigate to wh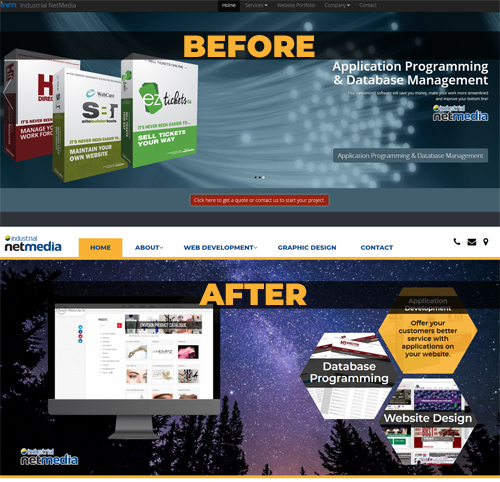 at they are looking for. 
If you have dated content, that should be addressed more often but don't neglect the images and other information.
Search Engines Love Fresh Website Content
Here are three major factors that affect your website search ranking.
Search engine optimization (SEO) should always be the focus to make sure google finds your website. Your search keyword ranking should be reviewed often. Change your content to reflect the search keywords you want people to find you for.
Website speed should be a priority. Google will penalize you for a slow website. 
Is your website mobile responsive? With so many people searching on their phones for places, your website should work on those platforms without text being too small or missing info. This is a major ranking factor for Google. Google wants to recommend fast websites.
Marketing - Keeping visitors on your website
Your home page should follow the three second rule. Can your visitors figure out "What you do?", "Am I at the right place?", "Did I get the right first impression?" and "How do I contact or order?" You have about three seconds before they are clicking "Back" to go find someone else. A good marketing approach will keep customers on your website.
Your Products and Services pages should also have a marketing plan. Tell them why they need you , show them examples, make it easy for them to take the next steps.
Giving your website a fresh new look doesn't need to cost you extreme amounts of money, either. Even small changes to fonts, colours and photos will help you out. You can do a basic update or a full-blown makeover... it's up to you.
Industrial NetMedia needed a makeover!
We just recently updated our site and here's some examples of things you can do to make your website work better for you and your customers.
larger and more prominent logos
brighter colours to match our branding
modern treatment of photos
more visually appealing layout
fonts changed for better readability
reorganization of content so it makes sense to our customers
changed some images to show more details
highlighting some of our customers with logo sections
a better portfolio of our services
FAQs directly on our service pages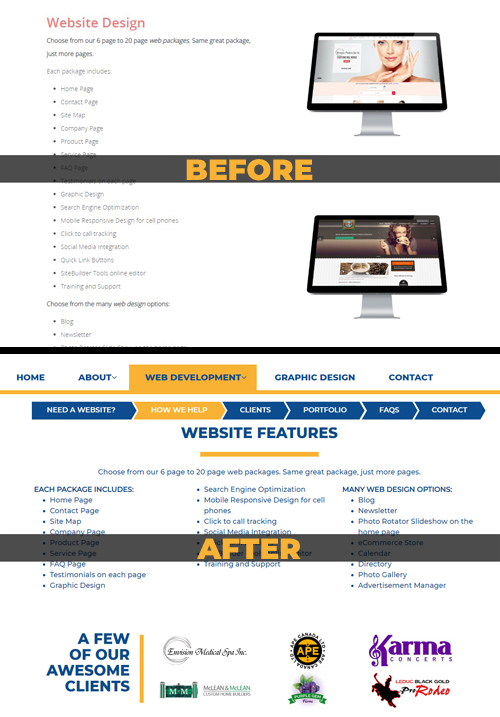 Ask us at Industrial NetMedia, how we can give your website new life!