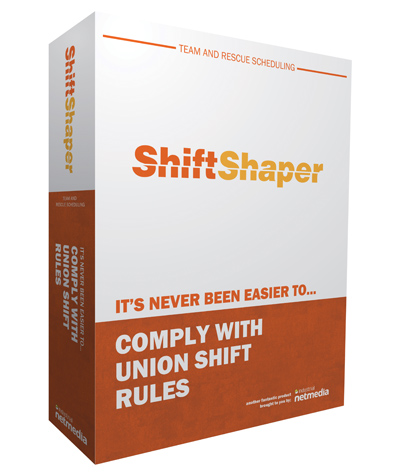 Tools for stress-free crew management
Shift Shaper for online scheduling
Wednesday, December 28, 2011
Shift Shaper can keep track of your whole crew!
If you have a large work crew, it can be a nightmare trying to keep track of everyone's availability, days off and overtime. Not to mention what happens when someone is sick or doesn't show up for their regular shift.
Shift Shaper from Industrial NetMedia may be the answer.
Shift Shaper is a web-based application that takes the stress out of crew scheduling by tracking everyone's hours on an online calendar, including overtime, days off, sick days and training days. With Shift Shaper, rescue scheduling is a breeze! The smart system automatically sorts the overtime availability call list, ranking off-duty crew members according to Union rules for assigning overtime shifts. Start at the top of the list and work your way down until the shift is filled.
This amazing software tracks each crew member's time off by day, month or year. It allows you to place limits on the amount of overtime and track the number of overtime hours. You can even track refused overtime, as per union rules.
Shift Shaper is an efficient program that takes the confusion out of scheduling, reducing the stress on managers and letting them put their time to better use! It will also eliminates understaffing and overstaffing. Save money and headaches by having just the right number of crew members on the job every time.
With Shift Shaper you can review employee schedules, manage shift changes, use the call list to fill shortages, set up crew shortage alerts and ensure continuous crew coverage for every shift.
To learn more about Shift Shaper, give INM a call to find how it can work for your company.