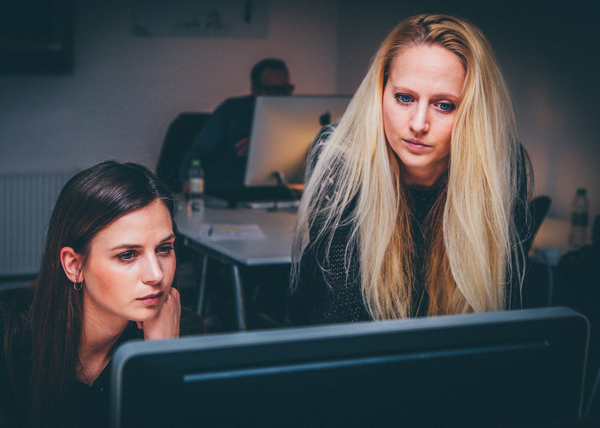 Marketing your business in tough times
Harness the power of the Internet
Tuesday, January 24, 2012
Internet Marketing starts with your website
When businesses are struggling financially and owners are looking for ways to trim their budgets, the first instinct is often to cut back on advertising and marketing.
While understandable, it's a short-sighted solution that will likely do more harm than good to a company in the long run. The only way to grow your business is to bring in new clients. Without some kind of advertising or marketing plan, how can you make your business known to the hundreds, maybe thousands, of people in your area who would love to buy from you but don't know you exist? To be honest, the instinct to move away from advertising in traditional media is not necessarily a bad one. Traditional print, radio and TV ads are expensive and there's really no way to know for sure if they are working or how many people were reached by a particular ad. Thanks to the Internet, we are no longer limited to traditional methods of advertising.
The Internet has revolutionized the advertising industry by offering creative, affordable, effective options that allow you to market your business aggressively, even on a tight budget.
Most importantly, the Internet is interactive. People can literally reach out and touch websites and ads, they can click links, comment on a breaking news story, respond to someone's blog article, 'like' things on Facebook, post videos and photos - the possibilities are endless. And the same applies to Internet Marketing - there really are no limits. "A well-designed website is the key to success," says Mike Kuefler, owner of Industrial NetMedia. "More customers are searching online for products and services than ever before. Google is the new Yellow Pages."
Did you know that more than half of your new customers should be finding your business through your website? If that isn't the case, you need to ask yourself why. The answer probably lies in the design of your website.
Industrial NetMedia builds websites that act like a funnel, drawing people in and converting them into customers, using search engine optimization, social media, link building, lead captures, unique page designs, compelling copy and interesting graphics.
Online ads
Internet Marketing doesn't end with a great website. You want to make your presence known on the Internet in as many ways as possible and online ads are a great way to do that. There are several types of online ads, but one of the most popular and effective is the pay-per-click ad. This is exactly what it sounds like - you only pay when someone clicks to see your ad. Not only does this allow you to track exactly how many people are reading your ads, it helps with your budgeting! You set the limit on how much you want to spend so there are no surprises. When the number of clicks reaches your budget limit, the ad is turned off until the beginning of the next cycle. Pay-per-click ads are available for as little as pennies per click. Just as an example, if you set a budget of $100/week and each click costs you 5 cents, when you reach your budget you will know that 2,000 people have clicked on your ad.
You can also purchase ad space on websites, social media networks and search engine pages much like you would a display ad in a newspaper.
Social media
Facebook, Twitter, Google, LinkedIn, Youtube - you've probably tried at least one type of social media. But did you know your business can benefit from becoming a part of the social network? In fact, it's not a stretch to say that if your business isn't connected, you are missing out on hundreds of potential clients. At last count, Facebook was claiming more than 800 million users, about half of those checking in every day. Facebook and the other social networks are a relatively inexpensive way to advertise your business to a LOT of people. INM can set you up with a great looking business profile page. Then you offer an incentive for people to click that little 'like' button at the top of the page. The incentive can be more information about your business, the answer to a fun trivia question, inclusion in a draw, a coupon - just about anything you can think of that would tempt people to 'like' your page. Once someone likes your page, your business appears in their newsfeed. The average Facebook user has about 130 friends, each of whom will see your company name and something about your business with every status update, comment or post you make from that point on. Ten 'likes' potentially exposes your business to 1,300 people.
Link your social media pages to each other and to your main website to bring even more traffic and customers into your business.
You are the expert
Another unique, inexpensive way to promote your business is through blogs, articles and press releases. Don't let the term 'blog' intimidate you, blogs are basically online newsletters that let you reach out to your customers and keep them up to date on what's happening with your company - upcoming events, special sales, new products, whatever you want to tell them about. Having a blog on your website is a great way to keep the content fresh and dynamic. Blog entries don't have to be long, but you should add new ones regularly (at minimum a couple of times a month) to continue generating interest.
Online press releases and e-mail flyers are simply the cyber version of the press releases and flyers you are no doubt familiar with. As well as being cheaper to produce and distribute, they are environmentally friendly! Plus, you can target your mailing list to hit specific clients or even send different versions of your flyer to different customer groups. And since there are no printing or mailing costs to worry about, you can create new flyers or send out a press release as often as you want.
It's probably fair to say no one knows more about your business than you do. You are intimately acquainted with the products and services you sell and could probably talk about them all day long. Why not take some of that knowledge and write it down? Informative articles are a great way to gain the attention of the buying public and set yourself up as an expert in your field.
The main thing to remember is not to think of them as advertisements, but as helpful, informative articles, with tips, tricks and advice for the readers. Remember, people mainly want to read about themselves and things that concern them. Your articles should be interesting and entertaining, as well as offering valuable information that your readers will appreciate. That's not to say you can't mention your business at all, just keep the sales pitch to a minimum.
There are plenty of sites that publish online articles in dozens of different categories. They offer guidelines for submission, as well as advice and information to help you improve your article writing. Start with articlesbase.com, ezinearticles.com and copyblogger.com.
When your business is facing hard times, that is definitely not the time to stop marketing.
The reality of business is, when you think you can't afford to advertise, that's when you can't afford not to advertise. Fortunately, these days advertising no longer has to be an expensive shot in the dark. You can use the power of the Internet to affordably market your business to the whole world.