Take charge of your labour force
Shortage of workers expected over the next decade
Tuesday, November 20, 2012
We have some products that you might be interested in for your business!
Get ahead of the game by planning today for your future employment needs with innovative online business products from Industrial NetMedia.
HR Director helps streamline your human resources department. Keep up with your employees - past, present and future. Capture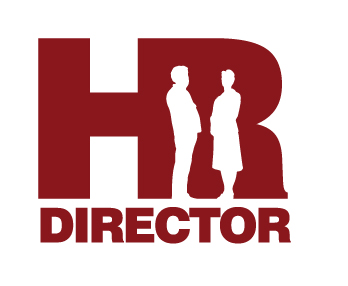 and process new applications directly on your website. Easily track and organize work crews. Access complete employee files, including certifications, training schedules and performance records. Plus HR Director is fully integrated with your business website.
ShiftShaper lets you take control of your employees' schedules, while complying with union rules about rescue crews and finding replacements for workers who are sick, late or on vacation.
SafetySpot and EduSpot make it easy to set up customized training, safety and orientation courses to bring new employees up to speed with your company policies and procedures. Courses are set up online so they can be accessed anywhere you have an Internet connection. Employees don't have to be sent out for training courses, saving you time and money!
Is your business planning to hire more staff in the coming months?
Have you noticed that it's becoming more difficult to find qualified applicants for open positions within your company?
The Alberta government is predicting an increased demand for trades people, labourers, oil & gas workers, electricians, machinists and miners over the next several years.
In fact, the province is anticipating a shortage of about 7,000 workers across all industries in 2013 and an accumulated shortfall of about 114,000 workers by 2021.
A number of factors are expected to contribute to this predicted shortfall, including continuing economic growth, increased global energy requirements and the loss of retiring baby boomers from the job market.
Businesses can't enjoy all the benefits of economic growth in this province if they don't have enough workers to do all the jobs required.
Consider this:
The number of employed Albertans is projected to increase by 206,300 between 2012 and 2015
Labour supply pressures in the oil sands are expected to increase
The demand for supervisors across all industries is expected to be above average in the coming years
Alberta's unemployment rate was sitting at 4.5% in October 2012 and expected to drop further in 2013.
In 2006, 10.7% of Albertans were aged 65 or older. By 2026, it is expected that 17.9% of Albertans will be aged 65 or older.
The good news is, migration to Alberta from other provinces and countries is also expected to increase over the next few years as the unemployed come here seeking jobs and the already-employed come in search of higher paying jobs.
Is your company prepared?
To replace retiring veterans with younger workers who don't have the same experience and skill levels?
To capitalize on the influx of people who will be coming to Alberta in search of jobs?
With strategies that will inspire loyalty in your existing employees to keep them from being lured away to other companies?