HR Director
Cloud-based HRMS built for industry
Thursday, November 21, 2013
HR Director is a Human Resource Manager, designed to make the system your HR manager lives in more livable.
HR Director is a cloud-based Human Resources Management System (HRMS) that has been organically designed to streamline employee administration from hire to retire.
What makes HR Director different from other HRMS?
HR Director is built around the people in your industry.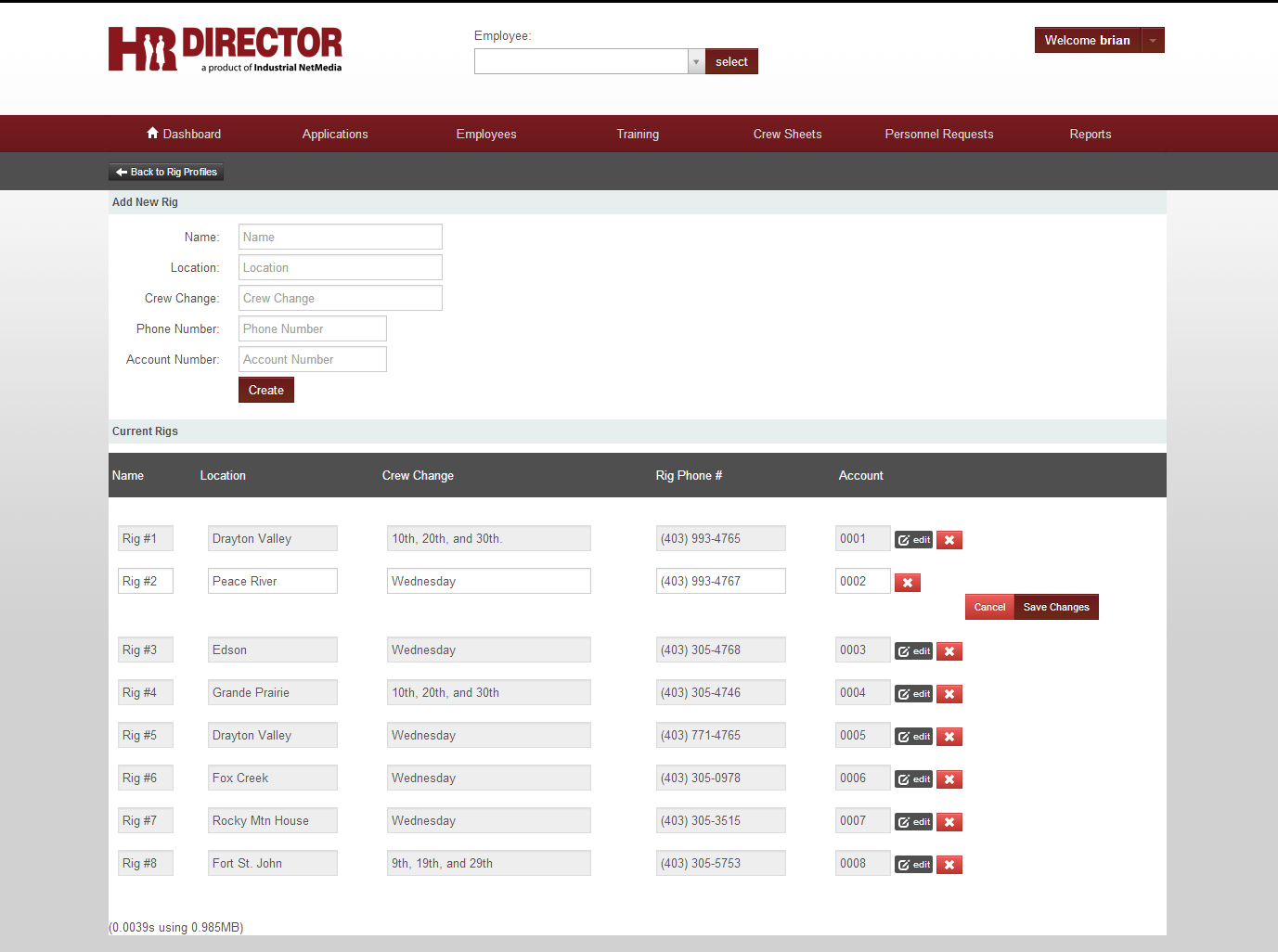 Your employees want to be great at their jobs. They aren't going to be content just being another cog in the wheel or simply shuffling a process along.
HR Director streamlines talent management and employment history, improves performance and efficiency in the workplace.
With HR Director, your employees are encouraged to excel. As your workers find greater success, it will be reflected in the growth of your company.
The only HRMS your company needs.
The developers of HR Director worked closely with industry leaders to integrate the best practices of your human resources department.
HR Director integrates every aspect of the employee process, from hire to retire. Internal personnel transfers, promotions, vacations, safety days, training, certifications and equipment needs are all accounted for within the system.
Created for today's HR manager
Most work force management systems were created decades ago, before the Internet even existed. They were structured on old technology and are severely limited by today's standards. An outdated HR system cannot effectively support the needs of today's workplace.
HR Director was built from the ground up in a 100% network environment and designed to serve today's social, mobile and ground workforce.
Harmony, not disruption
Keeping track of important information on multiple database systems and various spreadsheets can lead to disaster. Using disconnected, non-integrated HR applications creates an unproductive environment. Most employees will either take short cuts or not use such a system at all.
HR Director brings all of your employee management documents and systems together in one place, easily accessible from any computer. Lose that disconnected feeling, reduce loss and errors and lower stress levels with HR Director.
Secure deployment options
In-house or cloud-based, HR Director is password protected and secure.
With two working levels, HR Director gives your company the option of starting slow and upgrading to full reporting features.
The Human Resource Manager
HR Director is a Human Resources Management System (HRMS) targeted towards midsize companies needing HR management with crew capabilities. Ideally suited towards industry, HR Director incorporates recruitment, talent management and human resources functionality. HR Director can increase employee productivity, improve compliance and reduce HR costs.
HR Director increases productivity by centralizing your HR data, integrating all aspects of employee management and providing remote access to managers and administrators.
HR Director aims to increase productivity by centralizing HR-related data, integrating aspects of HR with one another and enabling remote access for managers and administrators.
HR Director was developed in partnership with leaders in the energy sector and is ideally suited to industry, construction and any business that uses work crews.