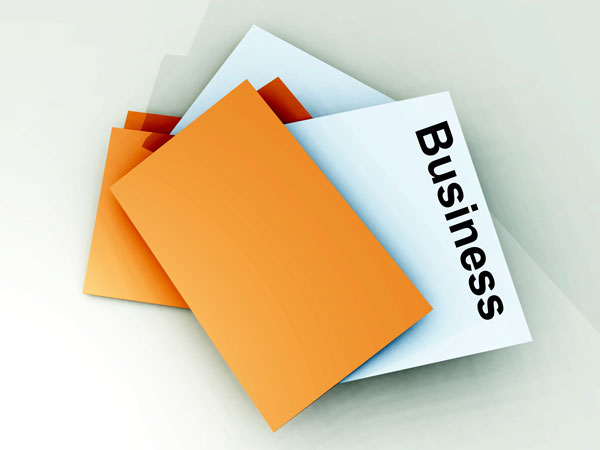 10 Magic Sales Words
You need focus, not hocus pocus
Tuesday, March 25, 2014
Word Wizardry For Fun and Profit.
You are a professional sales person and your boss is applying subtle pressure to ramp up your game ("Increase your sales or you're fired!") You know, of course, that your boss just doesn't understand your situation. It's not like there are magic words you can use to control purchasers' minds; nothing like an "abracadabra" or "hocus-pocus", to bring to bear, or so you think.
Here's the good news, though. There's a whole list of words you can use to magically get more sales and in this report, we will explore the top ten. They may not be exotic-sounding like "a la peanut butter sandwiches" or the other arcane incantations already mentioned, but they still work almost like magic. The social scientists that discovered the power of these words know why they are so effective, but for your purposes, you only need know that they are.
Now, for my first trick...
You're now ready to learn what the first magical word is, I mean right now, as in immediately, if not sooner. In fact, the first magic word sales folk can use to increase sales is "NOW". That is the time frame every sales professional is working in. "Now" is when your customer wants the information he needs to make a decision. "Now" is also the time period when the purchaser wants to receive the goods that were ordered. This is because, as a sales professional, your main job is to solve purchasers' problems and we all know when we want our problems solved; right now! Smart sales folk also know that the here and now, while your client is across his desk from you, is when they have their customer's fullest attention. They are also aware that the farther from "now" a purchasing decision is made, the weaker any magical words will be. The word "now" is all about action and immediacy.
Can't eliminate this word, it's too valuable.
Another great word that is loaded with sales power is "ELIMINATE". It speaks of getting rid of a problem completely and with finality, much like a crime boss with an irksome competitor. It is another action word that has so much more muscle than its weaker cousin, "reduce". Being able to eliminate your customers` problems and concerns will clear the way for purchasing decisions to be made that your client will feel good about. The more worries you can eliminate for your client, the less likely your boss will seek to eliminate you.
Because it tells you why.
Another extremely effective magic word at the smart sales person's disposal is, "BECAUSE". The power of this word is due to the fact we have all, since we were carpet-critters and yard-apes, grown up knowing this word is the answer to the burning question, "Why?" We start asking it as soon as we can talk and we never, ever stop. No one likes to think they are blind followers. They need to know the wherefore and the why of everything they do. Purchasers in particular want to know why they should trust you, listen to you or buy from you. Using the powerful magic of "because", answers all of their concerns. Giving that buyer the "because" of their decision will allow him to answer to those above him who also ask why. Being able to fully defend his actions armed with the "becauses" you supplied means more confidence for the buyer in his decision and more sales for you.
Simplify your client's life while you simplify your own.
To really catch the attention of an overworked and harried purchasing agent, another powerfully magic word to use is "SIMPLIFY". Everyone wants their lives simplified in this hectic world we live in. No company has pared every facet of their operation to its simplest form but the goal to do so remains, for practically every manager. Simple means easy to control and control is what it's all about. Everyone seeks control in their lives because without it, we actually suffer stress. If you can show a prospective client that your product will simplify any part of that person's life and increase their control over any element in their day-to-day, you will likely get that sale.
Magic words from way back when.
The next magic word is actually two words, but two words that are often lumped together, must never be used together or they reduce their power substantially. The words are "PLEASE" and "THANKS".
We have all known these two words are magical since we were tots. "Please" will get us a cookie but the transaction doesn't end there. The "thank you" is vital because it isn't the end of the transaction but actually the first part of your pitch to get another one. No one is so important or influential they shouldn't continue to use these words in their daily interactions. Not only is it the polite and respectful thing to do, but we are instinctively geared to doing whatever action the "please" is associated with.
"Can you please..." is also far more effective than the modern, "I need you to...",   People who think merely identifying their need motivates another person more than a polite request, just don't understand people.
As well, you've heard some individuals use these two magical words together, as in "Do this task, please and thank you." It is meant to be chatty and informal but what it means to the listener is that the request, signaled by the please becomes an order when the thanks is part of the same sentence. Saying "thanks" immediately after the "please" informs the listener that a negative response isn't even a consideration. So please use these two words judiciously and you will see your sales grow.
You can profit from this word.
It should come as no surprise to anyone in business that one of the most powerful words in corporate communications is "PROFIT". This is, after all, the very point for being in business. Very few people engage in commerce for their health. The point of running a company is to create and expand profitability, and so any discussion that includes that magical word will garner a lot of attention.
"Profit" is also one word that can be tied to two other words to boost and increase its power. Indeed, the two words that expand the muscle mass of the word "profit" are "boost" and "increase". Both words have similar meanings but are not interchangeable. The former suggests a dramatic spike, whereas the latter speaks more of sustained growth. If you can prove to the purchaser in your pitch that they should buy your product because it will positively affect their company's profitability, science says you'll likely get the sale.
Just imagine what this word can do for you.
Now imagine a word so powerful, it actually encourages your clients to look at theoretical possibilities. The word is "IMAGINE" and it is critically important for selling, especially for the first sale of a product to a prospective client. For a buyer to do something they've never done before, such as giving you a big fat order for product, for instance, it is essential that they can imagine doing it. They have to accept it into their minds before it will ever translate to a completed page in a Purchase Order book. Urging your customers to "imagine" does just that. It gets the idea planted firmly in their head which allows them to examine the ideas you are promoting without making any commitments. Once they have imagined the effect of your presentation on their business, this opens up opportunities for concrete action.
You can achieve great things with this word.
Like "IMAGINE" this next muscular word for effective sales presentations works on the emotional centre of the person listening. This emotionally-charged word is "ACHIEVE" and those that use it wisely often achieve stunning results. This is because the word is a mental shortcut to feelings of success and importance. Winners achieve. They earn their success and it comes directly from their own efforts. No one achieves mediocrity. The very use of it speaks to coming out on top.
Another nuance to the word "achieve" is that, in our psyches, achievements carry a connotation of permanence. Use of this word in your client communications, in phrases such as, "Because with this product, we can now help you achieve maximum profits" is golden. It is an unspoken guarantee that dealing with your company will lead to professional success for your client and profitability for their business. Signing your purchase order won't just be a mechanical part of the job but will allow them to believe they have accomplished something really great. The buyer will have achieved a goal and that makes them feel good. Purchasers that feel they are achieving excellence with your product are obviously more likely to buy than those that don't.
Such a beautiful noise our name is to ourselves.
Last on this list but certainly not the least powerful of sales words is, of course, the clients' own name. Our moniker is the most beautiful sound to our ears, they say, but we guard against the effect judiciously. We know it is our weakness. When we hear something like the following sales pitch, "Hey, Bob, how you doing, Bob? Let me tell you, Bob, I have a great deal for you today, Bob! " we are instantly on red alert. We know it's a ploy. It sounds unnatural to the point of stupidity. Experts suggest there are actually only two points in a sales call when using the clients name is effective. They are at the very beginning of a call and then at the very end. Obviously if you are in a long conversation and you can work it in sparingly, that is fine but it's definitely the word in this list that would suffer the most through repetition.
Thanks, Science!
So there you have it; a list of ten words that science assures us will have a positive and substantive effect on your sales numbers without costing your company a single cent. Please imagine now the profits that you will achieve because you simplified your pitch with these ten words.
Related Content You Don't Want to Miss
Six Scientific Strategies for Persuading Your Market