Photo: High Rise Means High Rent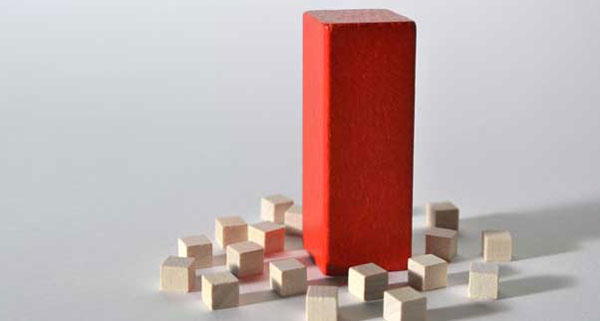 Tuesday, December 30, 2014
The cost of doing business is built into the price of every product and service offered in the marketplace. Firms who fail to properly factor in overhead costs into their pricing models will likely go bankrupt. After all, it can be argued businesses don't pay their rent; ultimately, their customers do.
The goal then, is for smart businesses to find ways to reduce their operating costs. This would allow them to be more competitive than firms with higher overhead. One way to lower that overhead is to reduce lease costs for office space. Luckily, this is easier than you might think, but you have to think small, as in smaller city. Let's look at the math.
Expensive Neighbourhood
Once you've digested the fact your clients pay for your office costs, consider this figure; $47.05. This number as it represents the average cost per square foot to rent office space in Calgary currently. That makes it the highest average rent in Canada. Of course rent-wise, the provincial capital, Edmonton, is quite close behind their rivals down the QEII, as well, with rates almost as astronomical.
Quite the Contrast
Now compare that $47.05 number with another figure; $13.92. That is the average cost per square foot in Leduc, a small, vibrant city just mere minutes south of Edmonton. In fact, it takes less time to drive to Leduc from Millwoods, in the south of Edmonton, than it does to the capital's downtown core. The absolute most expensive office space currently advertised in Leduc goes for 21.49/sq ft. Many lease properties, however, are being offered in the $10.00 neighbourhood; a neighbourhood much easier to afford.
Pay for talent, not for rent
What this means, of course, is that if you buy a service from a vendor in Leduc, a website design company with many Edmonton-based clients, for example, that company can charge considerably less than its big city competitor just on the difference in rent they pay. If you're leasing a 2000 sq ft office at 13.92, you're looking at a monthly bill of $2320 in Leduc. Compare that to the Edmonton/Calgary example of $7840 per month. That's a lot of rent that website customers in those municipalities are being asked to foot the bill for, with no appreciable increase in the quality of service. An office, after all, is only a box with four walls. For the client, it matters little where the website designing and coding functions are being done. Do you really want to contribute your hard-earned money to someone else's ivory tower or invest it in your website?
Close to the action; far from the stress
Besides drastically reduced overhead from savings in rent, there are other advantages to doing business with companies in smaller centers. In less populous places, there is a more laid back approach to business that is not possible in a million-plus metropolis. This is because if you're not paying exorbitant rental rates, like in Edmonton and Calgary, you can afford to be far less pushy in your marketing than someone who has to try and cover almost $8000/month just in lease payments. The reduced need for high pressure tactics make dealing with service providers in smaller cities much more enjoyable; simple to find, free to park at and easy to deal with. The lack of high pressure tactics also attracts excellent staff; ones who appreciate a slower, more genteel lifestyle and a more relaxed setting than they could ever find in the major centres. No gridlock. No rush hour. No costly parking fees. No wonder it is easy to attract top talent to smaller centres.
Being a part of something great
Another advantage to using businesses not located in a big city is the feeling of satisfaction one receives when realizing companies in smaller cities often have a connection to their municipality not always present in larger areas. These businesses sponsor local teams and events, join the Chamber of Commerce, put floats in the annual parade and contribute significantly to their community. They are true corporate citizens and recognize no company is an island any more than any human can be. Sadly, in the Edmontons and Calgarys of the world, it has to be about the all mighty dollar if a company wants to keep their head above water. It's hard to argue with the math.
Related Content You Don't Want to Miss
Introducing Our New, Improved Website
 New Blogs Abound in the World of INM