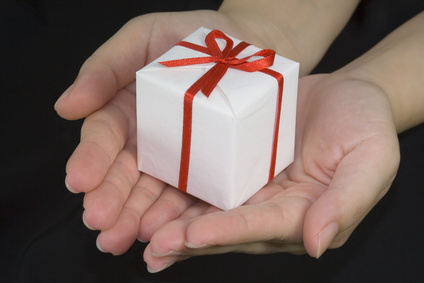 Christmas By the Numbers from the Website Gurus at INM
Interesting facts from near and far about our favourite time of year
Wednesday, December 23, 2015
As 2015 draws to a close, Mike Kuefler and his team at Industrial NetMedia would like to take this opportunity to thank our fantastic clients, our industry colleagues and our hard-working, creative staff  for the continued success of the business throughout this record-setting year.
As we enter into 2016, Mike wants you to remember that no matter what adversities we face in our day to day lives, we are all extremely blessed to live in one of the most free, most prosperous and most secure regions on the planet. Don't take our word for it, though. It's all in the numbers.
1000 - The number of guests Nisku Truck Stop expects to serve on Christmas Day for their 19th annual free yule supper.
270,000 - The kilograms of food donated in 2014 to the Leduc Food Bank thanks to the incredible Christmas decoration display erected by the Ruel family of Leduc County located southwest of the City of Leduc on Township Road 492 and Range Road 260.
38 - The number of years Clarence Shields and his family have put on their "No One Should Be Alone At Christmas" event at Blackjacks Roadhouse in Nisku.
75,600 - Square miles of Christmas wrapping paper used in Canada yearly.
150 - The number of families in the Leduc area who received Christmas hampers from Santa's Helpers in 2014.
36 Million - Number of parcels Canada Post handles during their Christmas rush.
256 - The number of Wetaskiwin-area children who received presents last year through that city's Christmas charity, who would not have had gifts to open otherwise.
400 - Percentage increase in eggnog consumption in last 50 years. Additional rum sales were not provided despite its influence on the popularity of eggnog.
22, 1.8, and 14,000 - Height in meters, weight in tonnes and number of lights on Edmonton's Churchill Square Christmas Tree.
260 Million - Number of Christmas cards sent in Canada. in 2014
58.3 Million - Dollar amount of artificial trees imported into Canada last year.
64.4 Million - Dollar amount for real trees sold in Canada last year.
18 - Number of countries Canada (mostly Quebec) exports Christmas trees to, including Aruba, Bermuda, France Jamaica, Russia, Thailand, United Arab Emerates and Venezuela
6000 - Amount in tonnes of garbage sent to Edmonton's landfill during the two weeks after Christmas, up from an average of 1400/week for the rest of the year.
15,000 - The fine in dollars for wearing a Santa Hat in Brunei... (and up to 5 years in jail)
Merry Christmas to all of our treasured clients, wonderful colleagues and dear friends. I hope this Christmas is truly the best ever.
And remember, if things don't go according to plan; just be thankful you don't live in Brunei!
Industrial Netmedia will closed for the holidays from Christmas Eve to January 4th.

See you in 2016!