End of Life for Internet Explorer 8, 9 & 10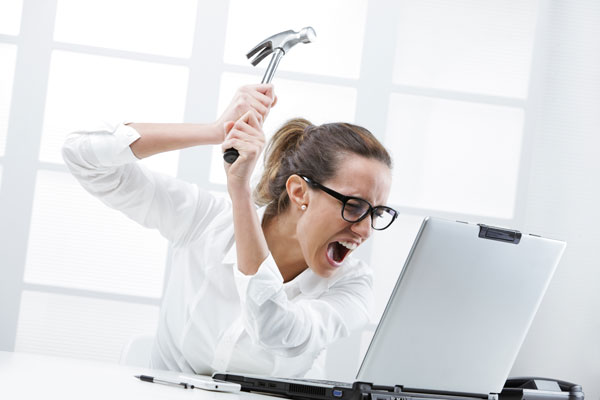 Wednesday, February 10, 2016
You may have caught the recent news story making the rounds that Microsoft is withdrawing technical support for four of its products; Internet Explorer versions 8, 9 and 10, as well as Windows versions that predate 8.1.
Or you may not have.
When jargon-jammed news stories about computer guts make the rounds, many of us let them slide right by un-noticed, much like roller derby box scores or ads for that "one weird trick" to lose 50 pounds in a week. This is because for many of us, a computer is similar to a car in that, while we may know how to drive it, we have no clue how it really works. Additionally, we really don't care how they work, as long as they do.
 
Here's why this news may impact you
Browsers and other programs are eventually abandoned by the developers. Using outdated software may increase your chance of compromised security, loss of private data and the introduction of adware, spyware and other forms of malware. Developers update their products constantly to plug security holes that are being identified on an ongoing basis. Once the developer kicks a product to the curb, however, these holes become unchecked entry points for hackers, scammers and other evil entities that populate cyberspace.
It's great news for both web developers and their clients
The move to trash the three older Explorer versions is fantastic news for website designers. Gone will be the near-daily calls from folks having trouble using old browsers to view their new websites. Developers mostly use a code called "HTML5" to lay out their sites and older browsers didn't recognize the new code . Now everyone will finally be on the same page.
But wait! There's more!
Another problem with having an old browser is that any new apps are usually designed for the newest browsers. If you fail to keep your computer current, there is a danger new apps won't work properly on your devices.
Oh no! Am I doomed?
Luckily, doom has never been so simple to defeat. You actually have a couple of choices:
Wait for the Microsoft Nag Screen telling you to install Internet Explorer 11 or Microsoft Edge. You will be automatically directed to install a newer Microsoft Browser.
You could choose to install a different browser such as Firefox or Chrome. Either way, if you choose a newer Microsoft browser or one of the leading alternative browsers, your security and browsing pleasure will be greatly improved. Expert note: You might want to check out the privacy reviews before using any new browser. These new browsers all seem to want to track your browsing and search history so they can sell you some new toe fungus cream that you recently searched for. You can usually opt out of tracking in the browser settings or by using an "In Private" browsing session.
Ok, there is a third option. You could not use any browser, stay off the internet, join a commune and live a simple Amish life.
Assuming you're not leaning toward the Amish option, it is essential to ensure you're downloading software from the actual Microsoft page, like the one we linked you to, and not some sketchy download "warehouse" site that harbours more viruses than the dumpster at the hospital. In any case there should not be a charge for this download.
If you have any technical questions regarding this development, drop us a line and we will happy to help.