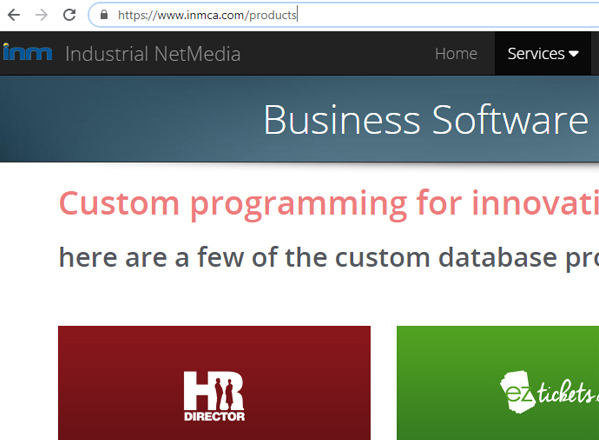 Website titles and descriptions
2-point conversion turns surfers into visitors
Monday, November 21, 2011
Search Engine Optimization (SEO) gets you noticed by the search engines and helps improve your ranking. But it's the titles and descriptions that help convince searchers that your site is the one they have been looking for. A top ranking on the search engines doesn't mean much if people still aren't choosing to click over to your website.
As the name suggests, the title, also known as the title tag, is the 'headline' that appears on the search engine page. Like any headline, the title should grab the searcher's attention and provide a snapshot of the products and services you offer.
Leduc - Edmonton Web Design company
Website design Alberta - experts in Search Engine Optimization
The description, also known as the metatag description, is the short paragraph that appears under the title. It gives you a chance to provide more info about your business and really let searchers know they have found the right website.
Edmonton web design and Internet Marketing specialists in Leduc. We are experts at creating dynamic Edmonton websites that dominate search engines.
You may have already noticed that the title and description are rich in keywords. SEO applies to every aspect of the website content and design - titles and descriptions are no different. If anything, strategic use of keywords in titles and descriptions is even more important than on the rest of the page. The title and description are your one chance to sell your webpage to Internet surfers and persuade them to visit your site,
Put yourself in the mindset of the searcher. The more clear, concise and compelling the information in the title and description, the more likely you are to click over to that website. No one wants to waste time visiting a website that doesn't have what they are looking for so if your description is muddled or confusing, it's less likely someone will choose to visit your site.
Every page of your website has its own title tag and metatag description and provides another opportunity to use search engine optimization to draw traffic to your website.
The experts at Industrial NetMedia have mastered SEO and know how to write effective, compelling titles and descriptions that turn Internet surfers into website visitors.