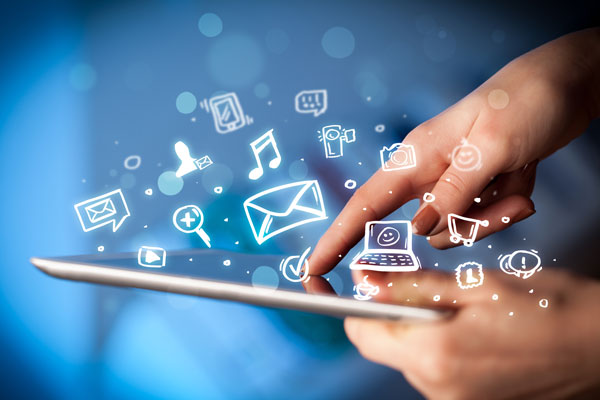 Get a Smartphone-Friendly Website or Miss 90% of Sales
Go mobile or go home
Tuesday, September 27, 2016
The Internet has changed practically everything in the modern world from how we get our news to how we get our groceries.
Companies who fail to embrace cyberspace are at a serious disadvantage in the marketplace, however. If your company has no website, or it is not easily viewed on a smartphone, you are losing business. Lots of it.

Here's why:
 
"90% of smartphone owners "pre-shop" on their devices before buying."
 
If you don't have a modern, fast-loading website that can shrink to the size of a phone screen, you aren't even in the running. Modern consumers won't even consider you as an option.
 
"2/3 of every dollar spent in a retail store was influenced by previous online engagement."
In today's world, prior to buying practically anything, the majority of goods being purchased has already had reviews about it read, price comparisons made with other vendors and location information divined.  If your company isn't smartphone friendly, it's not even in the running.
 
"$2.2 TRILLION worth of worldwide sales is now attributed to smartphone shopping."
When you consider that over a third of all smartphone users use their devices at a minimum of once a week, compared to PC owners at just 15%, it's easy to grasp why your website must be mobile responsive; i.e. easy to read on a small display. In fact, individual mobile users spend over $800 more on online goods than those who shop on desktop computers.
 
"Google Update 2.0  punishes non-mobile websites with poor rankings."
If your website can't be displayed easily on a iPhone-sized display, your company will rank very poorly in the search engine. If you're not near the top, you will lose business due to customers' not being able to find you. Site visitors are an impatient lot and won't look past the first couple pages of search results or wait more than a few seconds for your site to load.
Contact Industrial NetMedia for a free consultation about how we can improve your online presence. Mike and his team will ensure you have a fast-loading, visually attractive, mobile responsive, sales-oriented website like your competitors already have.
 
Call now! Potential sales are lost daily without a well-designed website working for you.