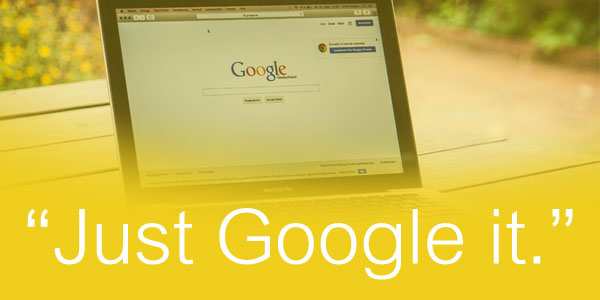 Google is Turning 20
Happy Birthday Google
Wednesday, April 19, 2017
Happy Birthday Google!
Leaving the Teen Years Behind
It's hard to believe folks have only been "googling" for not quite two decades. Despite its tender years, it seems that Google, like the Internet as a whole, has always been a part of our society's fabric. In fact, however, September 15, 2017 will only mark the 20th anniversary of the launch of this pervasive website. It is fascinating how this modern necessity has evolved in the short time it has existed.
At first, Google was content to just catalogue all the websites in cyberspace to make them easier to find. Their shiny, new computing algorithms were designed to simply seek out keywords for sorting purposes in headers and image descriptions on each website. Companies who were early adopters of this emergent technology could intuitively see this was the future of new millennium marketing and used significant resources to create and promote their place in the online landscape. Due to the professionally organized nature of corporate websites, they generally won the highest search rankings right off the bat.
Introducing the Brand New Science of SEO; Search Engine Optimization
As the world's most profitable companies embraced this new marketing initiative, they began to notice that by tweaking the keywords in their image descriptions and header text, they could affect the placement of their website in Google's search listings. It was apparent early on that the closer to the top of the search results a company's link rose, the more likely it would be clicked on by a user. This began an entirely new profession known as "SEO Specialist".  There are now thousands of t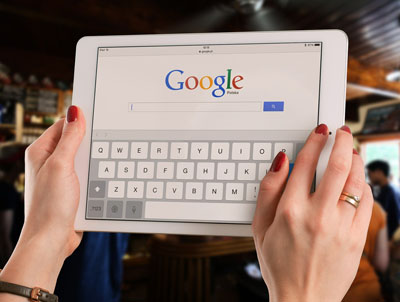 hese SEO gurus of varying ability, working independently and in marketing firms around the globe.
This sudden proliferation of SEO "experts" instantly led to (Surprise!) sketchy website owners using "dirty tricks" to manipulate the algorithmic "spider-bots" that are sent daily by Google to report on individual website activity. These deceitful websites would overuse keywords, ("keyword stuffing") as well as placing white text on white backgrounds to hide their stuffing attempts. Google knew they had to punish this behaviour or trust in their rankings would be lost to cheaters.
To add more values when factoring a website's ranking, Google's spider-bots began looking for links to other websites, based on the belief the more interlinked a website was, the more valuable it would be to a net surfer. This, of course, immediately led to the practice of companies creating dummy websites, known as "link farms" for building interlinks which added little or no value to the website but artificially inflated search results.
To meet this new challenge, Google's spider-bots were then tweaked to analyze inbound links to make sure they were of high quality and would add to the website owners' perceived authority in their industry. Additionally, to reflect the fact the majority of web searches are now conducted on mobile devices, Google began using "location relevance" information as part of their ranking data.
Another website feature the spider-bots currently look for when assessing the value of a website is how "fresh" a website appears. The algorithms can tell websites which have continual updates compared to those that remain static for weeks on end. The fresher the content, the better the rank, all other factors being equal. The longer your site remains unchanged, the longer it will take for the bots to return to check on whether your site deserves a better rank.
It is impossible to say what new marching orders Google will give their spiders going forward to help them choose ranking winners and losers. It is enough to know, however, what Google wants them to find are search results that display what you're seeking  on the first try. The best advice for any company with an online presence is to make sure your website is free of sketchy keyword practices, provides visitors with a high quality user experience and is a dynamic space with ongoing updates. Simple, really!