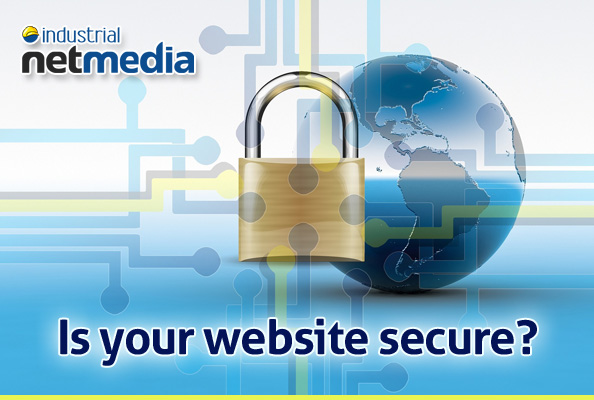 Security applies to websites too!
Is your website safe?
Tuesday, February 26, 2019
Keep your visitors information safe while they're on your website.
Google in their infinite wisdom, keeps changing the rules of the game.
As a part of changing their ranking system, Google announced in 2017/18, that ranking will be penalized if you do not have an SSL Certificate encrypting your website by mid July 2018. Yes, this happened. Websites that do not have an SSL certificate now display a warning that the website is not secure, even though there may be little reason to have a secure website. But your visitors will be alarmed in thinking that they are at risk by being on your site.
To force websites to upgrade to a secure SSL website, Google has been penalizing insecure websites. They now appear lower in the search results rank or not at all. If you have noticed that your search ranking has started to suffer or your website traffic has dropped, you need an SSL certificate.
Why SSL Certificates?
Your credit card numbers, usernames and passwords, and other sensitive information, is visible if it is not encrypted with an SSL certificate. When an SSL certificate is used, the information becomes unreadable to everyone except for the server you are sending the information to.
SSL Encrypts Sensitive Information
SSL Provides Authentication
SSL Provides Trust
SSL is required for PCI Compliance
SSL is required by Google to rank better in their search engine
Website owners need to install the SSL Certificate onto the website at the server to initiate a secure session with browsers. Once a secure connection is established, all web traffic between the web server and the web browser will be encrypted.
When a certificate is successfully installed on your server, the application protocol (also known as HTTP) will change to HTTPS, where the 'S' stands for 'secure'. Depending on the type of certificate you purchase and what browser you are surfing the internet on, a browser will show a padlock or green bar in the browser when you visit a website that has an SSL Certificate installed.
So basically, your website ranking will be SEVERELY punished without this certificate. Your visitors will be WARNED in a in an alarming way that your website is insecure and this will scare off many visitors.
We can help. INMCA is offering SSL encryption certificates to our clients, completely installed and headache free. Call 780-739-5850 today, we are here to help!