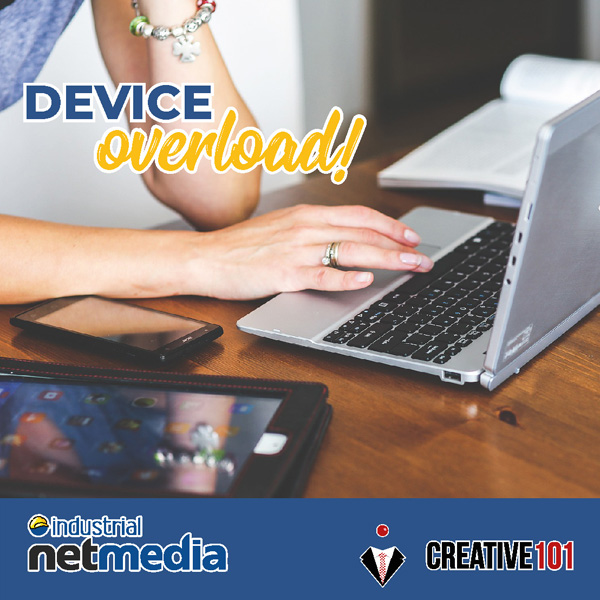 Are your Wi-Fi devices disconnecting or can't connect?
We have some tips.
Sunday, December 06, 2020
Too many devices can overwhelm an older Wi-Fi router!
The number of Wi-Fi devices being used is on the rise in the average home. Cool tech like smart thermostats, lights, switches, plug-ins, Alexa, Apple Home devices, Google devices, fridges, door locks, garage door opener, laptops, smartphones, cameras, games and TV's are all included in this number. All Wi-Fi routers can only handle so many connections before they start refusing new connections or start dropping old ones. When multiple devices try to connect to the same network, they can compete with each other and overload the system. This can result in not being able to connect or having a slower network. Even though you have your own Wi-Fi, your neighbours also share the same radio frequencies, so that can slow you down as well.
In todays 'new normal', people are working from home, learning online or having nothing to do except to check Facebook or Instagram. People are online or connected more every day.
When this connection fails you, it can be frustrating.
Is your router only a couple of years old? Perhaps you think your router should be fine, but think again. We have added so many devices in such a short time. Two year old technology just won't keep up if you want a 'connected' home.
Typical homes only had about 5 devices last year. Next year, expect to see this rise to about 15 devices. In a couple of years, expect about 50 devices in each home.
Here are a few tips that could help with your network performance:
Best bet? You should have a Wi-Fi 6 router. The ones you get from your provider are ok for general use if you have 10 or less devices. But if you need more 'juice', you may need to purchase a new Wi-Fi 6 router.

Older technology includes the newer AC standard routers. AC Wi-Fi is only a couple years old. You can identify an AC router by its model number such as AC1800 or RT-AC3200, etc. "But I paid $300 for this AC router!" That's unfortunate, but so did I. My router topped out at about 11 connections, then it started to drop or refuse new connections.

The new AX routers are designed for many connections. My RT-AX55 can handle the new loads and it was only about $130 on Black Friday.

MU-MIMO technology - this is beam forming technology which helps a router isolate communications with one device more effectively. All MU-MIMO's are not created equally. Old MU-MIMO's can stream four devices simultaneously. Wi-Fi 6 MU-MIMO can do eight.

OFDMA technology efficiently allocates channels and communicates with multiple devices simultaneously. OFDMA, which stands for "orthogonal frequency division multiple access," allows one transmission to deliver data to multiple devices at once. This technology is the key to connecting to many devices. If you want more than 10 devices, you need OFDMA.

Wi-Fi 6 is just starting to arrive this year, and there's a good chance it'll be inside your next phone or laptop. Wi-Fi 6 is all about improving the network when a bunch of devices are connected. Wi-Fi 6 uses both the new MU-MIMO and OFDMA technology to connect to many devices at once.

Multi-band Wi-Fi Routers - this jargon is just that. All routers are multi-band.

Tri-band Wi-Fi Routers - again, jargon. It is important to have the latest band support, but any router with OFDMA will support AX, AC or b/g connections.

There are more tech terms and jargon that will make your router faster or reach further, but in simple terms, unless you are gaming and trying to get the ultimate lag free connection, you may not need a $300+ router. If you want to reach further, try adding an AP (access point) or a MESH node rather than investing in one router that does it all. You may be pleasantly surprised that a Wi-Fi 6 router both reaches further and goes through more walls. Make Wi-Fi 6 your first choice when upgrading, to fix connection problems.

802.11AX is supported by some new devices. If you want super fast connection, AX is what you are looking for. Even though there are not many AX devices, AX is the future. This is the new generation of Wi-Fi now called Wi-Fi 6.

If you want to get more sophisticated with your network, keep your existing router and set up the new Wi-Fi as an AP (Access Point) or MESH node. Both are a lot simpler than they sound. Your router will most likely do it automatically if you choose AP or MESH mode. In these modes, a different router will do the networking and act like the home router. In this case, the AP will only be used for Wi-Fi. Hard wire the AP to your existing router and turn off Wi-Fi on the old router. Both will operate more efficiently.

Having a second router on a network, can help distribute the load. There are many ways to use two routers. You can have an Access Point, Mesh Node, Repeater, Media Bridge or for a few other scenarios.
Conclusion:
If you remember only one thing, remember Wi-Fi 6. But of course, expect new technology to come around every year or two that will render yours obsolete. For now, if you want to have more than 10 devices on your network, look to Wi-Fi 6 which is usually found in an AX model router.