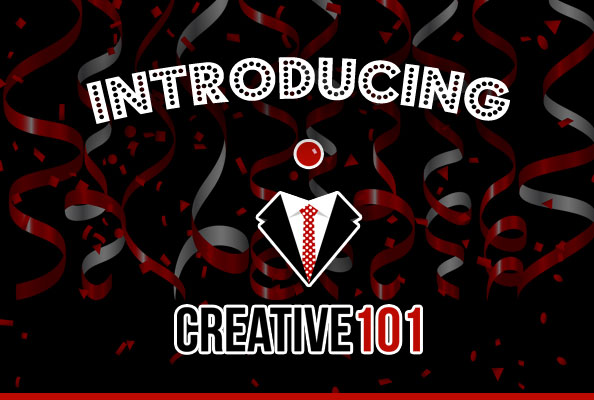 Say Hello to Creative101!
The graphic design help you were looking for!
Friday, May 24, 2019
FINALLY. Say, Hello to Creative101, a new creative concept in internet marketing and graphic design! 
It's been a long time coming, but we're so excited to announce our new project!
Over the course of the last year, we've been listening to a lot of feedback about the challenges many small businesses are facing. We've heard all kinds of things, from the challenges of monthly cashflows, to prioritizing where to spend money, to simply finding the time to stay "ahead of the game" and compete.
As we listened to more and more businesses tell us the same things, we realized we needed to cater to those needs a lot better. And so, Creative101 was born!
Maybe your company just needs a more affordable way of getting a website up and running. We can help with that.
Maybe your business needs to have a creative team at their disposal, but can't afford to hire a marketing team and graphics designers. Oh yeah, we hear that.
Maybe you're tired of seeing the same few Wordpress templates being re-purposed for almost every website out there, and you want to stand out from the crowd? We have got you covered!
We're built to be more flexible, adaptable, and able to meet the needs of your business. And we're ready to have a bit of fun while we do it. Basically we're like balloon animals that can work a computer.
For those of you who are used to Industrial NetMedia, don't worry, it's not going anywhere. There will always be a place for those safe, professional websites that corporations love. Creative101 is just here for those businesses that want to stay nimble, and keep up with the times, no matter how the winds may change.
Come talk to us. We're friendly, we promise. Let's figure out what you need, and how we can help.